Best Mini PC in India 2023 – Which is best mini desktop PC in India?
Mini PC are getting very popular in India as more and more people move from large desktop computers to mini PCs and laptops. In many cases, a mini PC is a better deal than a laptop if you already have the desktop equipment like keyboard, mouse, display. Mini PC computers in India come in all sizes – from a stick size computer to a typical box style desktop computer – about the size of a lunch box.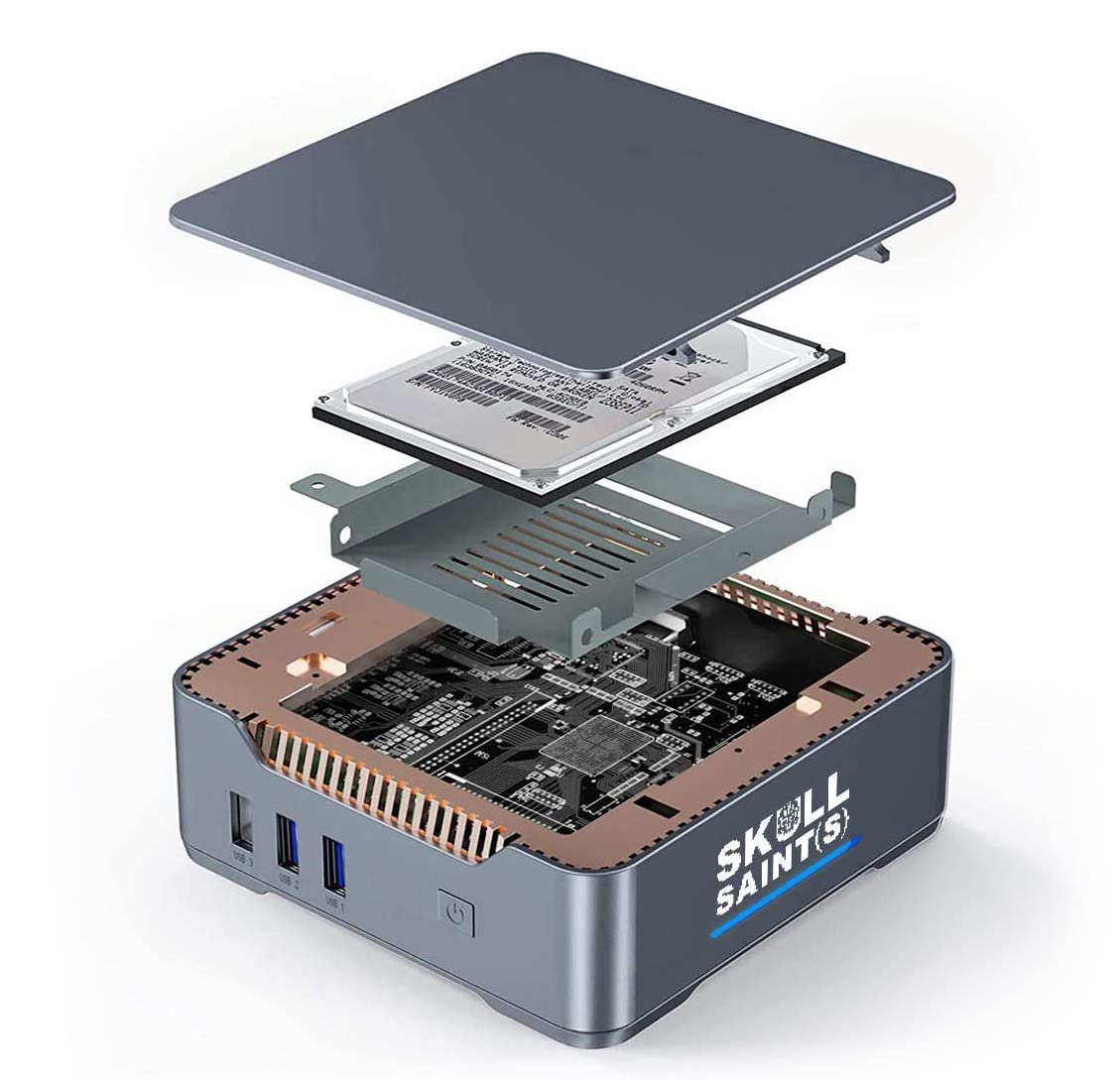 Compared to a cheap laptop, a mini PC is better in terms of expandability especially in case of a box style mini PC. If you are planning to buy a mini PC for home and all you will be doing some web surfing and YouTube watching, get a stick PC. A stick PC is cheaper than the cheapest netbook in India and can be hidden behind a TV or computer monitor.
The stick mini PC is fanless and incredibly efficient. They consume less than 5 watts in power and thus do not increase your electricity in any manner. However, if you are looking for desktop or all in one PC level performance, then you should get a generic mini PC as they pack more powerful processor and more RAM that is required for doing demanding tasks. So without further ado, here are the best mini PC computers on sale in India.
Best Mini PC in India in 2023
SKULLSAINTS Ruby Mini PC (cheapest)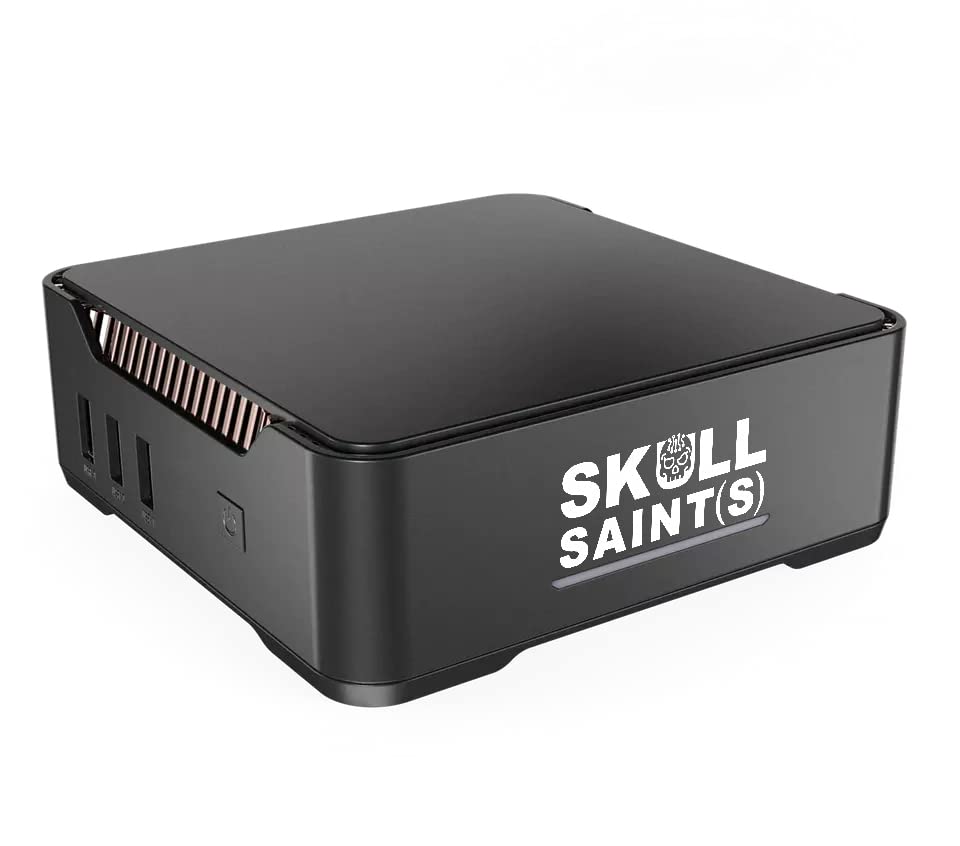 CPU Intel Celeron Processor N5105, 4 Core 4 threads, Main frequency 2.0GHz up to 2.9GHz, 4M Cache
Graphics Intel UHD Graphics GPU, 450MHz up to 800MHz; Support 4096*2160 @60Hz
Memory 8GB DDR4 (Included)
Storage M2 SSD 256GB (Included), expandable up to 2TB
ASUS Mini PC PN51
Windows 10 Pro: ASUS recommends Windows 10 Pro for business. Other editions also available.
Powered by AMD Ryzen 5000U: Latest mobile processor with Radeon Vega 7 graphics
Triple-display support: Connect up to three monitors, at resolutions of up to 4K. 8K UHD visuals: High resolutions at up to 60 Hz, via DisplayPort Dual-Mode (DP++)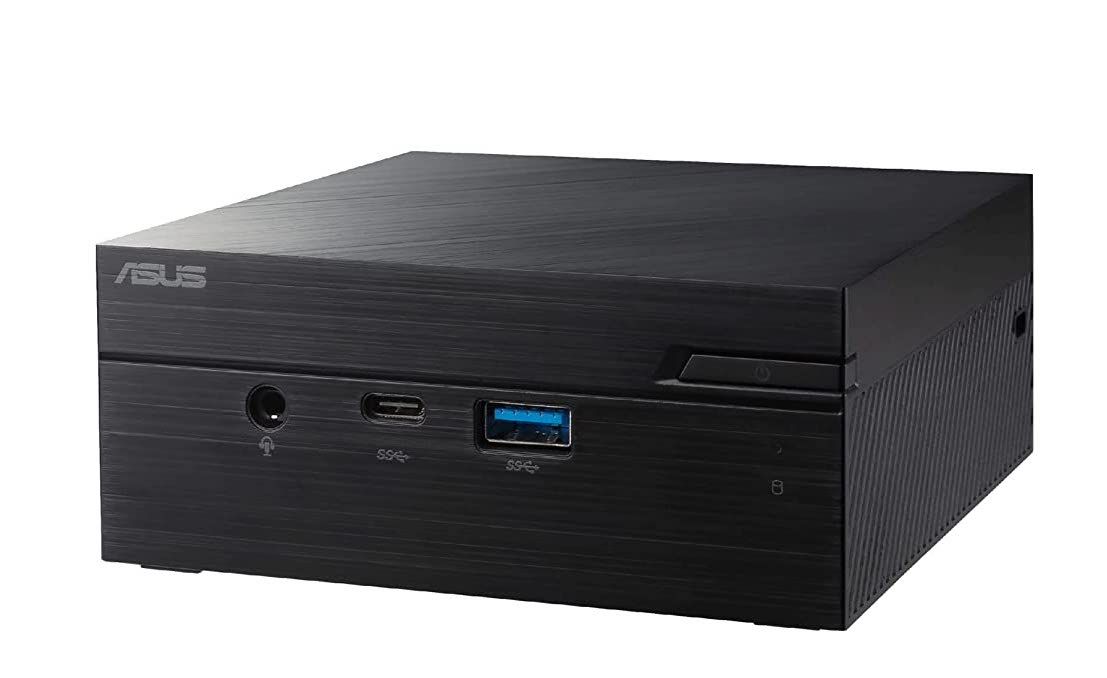 USB Power Delivery input support: Space-saving design that also reduces cable redundancy
Onboard 2.5 Gbps Ethernet: High-speed network connectivity, built right in High-speed wireless: Integrated WiFi 6 and Bluetooth for easy cordless connections
Zotac Magnus ONE ECM53060C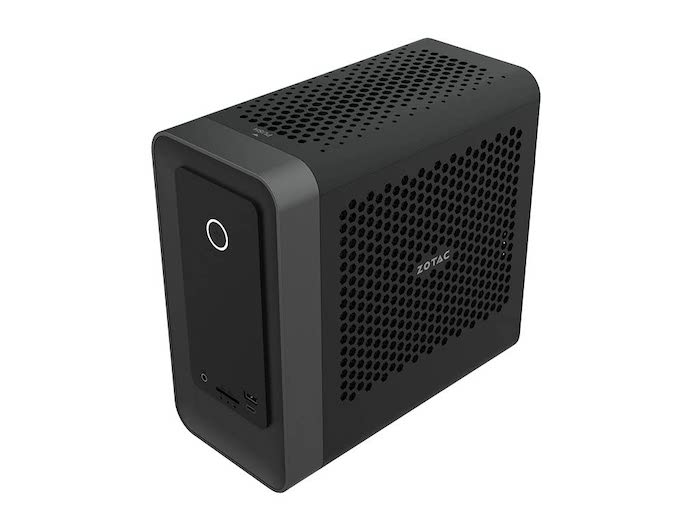 ZOTAC GAMING GeForce RTX 3060 12GB GDDR6 192-bit
Intel Core i5-10400 (6-core 2.9 GHz, up to 4.3 GHz) processor
Creator ready, Game Ready, VR Ready, 4K Ready
Quad-display ready, up to 4K Ready @ 120 Hz, 1 x HDMI 2.1, 3 x DisplayPort 1.4a
4 x USB 3.1, 4 x USB 3.0 (1 Type-C), WiFi 6 Killer AX1650, Bluetooth 5, Gigabit LAN, 2.5Gbps Killer Ethernet