CheapShop.in is a participant in the Amazon Services LLC Associates Program, an affiliate advertising program designed to provide a means for us to earn fees by advertising and linking to Amazon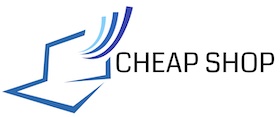 * Price is accurate at time/ date stamp of the post 
* Product prices and availability are accurate as of the date/time indicated and are subject to change.
* Any price and availability information displayed on [relevant Flipkart / Amazon Site(s) / any other sites , as applicable] at the time of  purchase will apply to the purchase of this product.
* Promo Codes and or Coupons can expire at any time. 
* We don't endorse any products or deals we post. We don't recommend any products or deals we post. We are here just to spread the info regarding how to save money on online purchases. Buying/selling them is totally upon your interest